Taking responsibility for our shared future
As a globally renowned manufacturer of high-quality plastic skirting boards, we are dedicated to providing excellent and durable quality. We continually check all current products in terms of their composition, workmanship and environmental impact. From choosing the raw materials used or optimising production processes, protecting the environment is important to us. Even after installing our skirting boards, our responsibility in terms of sustainability is far from over. That's why we rely on certifications and continuous quality control – for a sound environment and ecological compatibility.
Our promise
Greenguard Gold Certification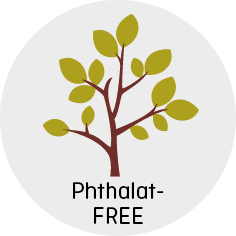 A large number of our plastic skirtings (including stair nosings, WL life) are produced exclusively with phthalate-free plasticizers.